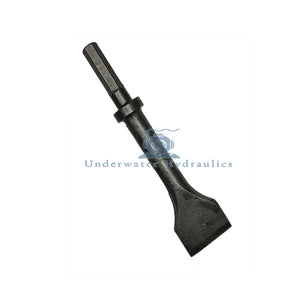 Scaling chisels are used for variety of purposes such as chipping off rust or scale from metal surfaces, general cleanup work on concrete, cleaning up castings, and wherever a wide blade can be used for removal of unwanted or excess materials. 
This chisel is 9" with a 2" blade and has a .580 hex shank / round collar that can ONLY be used in the CH18.
Always satisfied with you guys.