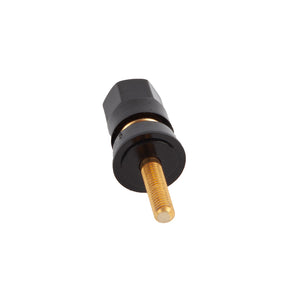 The Kirby Morgan 515-035 Communications Post mount to the shell of the Kirby Morgan SL-17A/B.
Communication Post
I was surprised to find out that each piece of the post was sold separately. I knew they would be expensive but separate? I also notice that the wire hole was still small, back in the day we would drill them out to make them larger, thought by now Kirby would have fixed that!
Informações
Boa tarde!
O produto não possui especificações técnicas como tamanho do pino, tipo de rosca entre outros. Se puder me avisar. desde já agradeço! Sou o Carlos Eduardo F. Santos do Rio de Janeiro da cidade de Itaboraí.