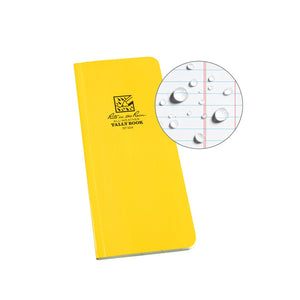 Rite In The Rain Top Spiral 4" x 6" Notebook (Blue)
Features:
Perfect Binding - The heavy-duty "perfect binding" holds strong through bad weather and work site abuse.
Field Flex Cover - Field-Flex covers can take the pressure, yet spring back into shape.
Rulers & Refrence - Rulers, conversion charts, and map scales printed on the cover prove handy in the field.